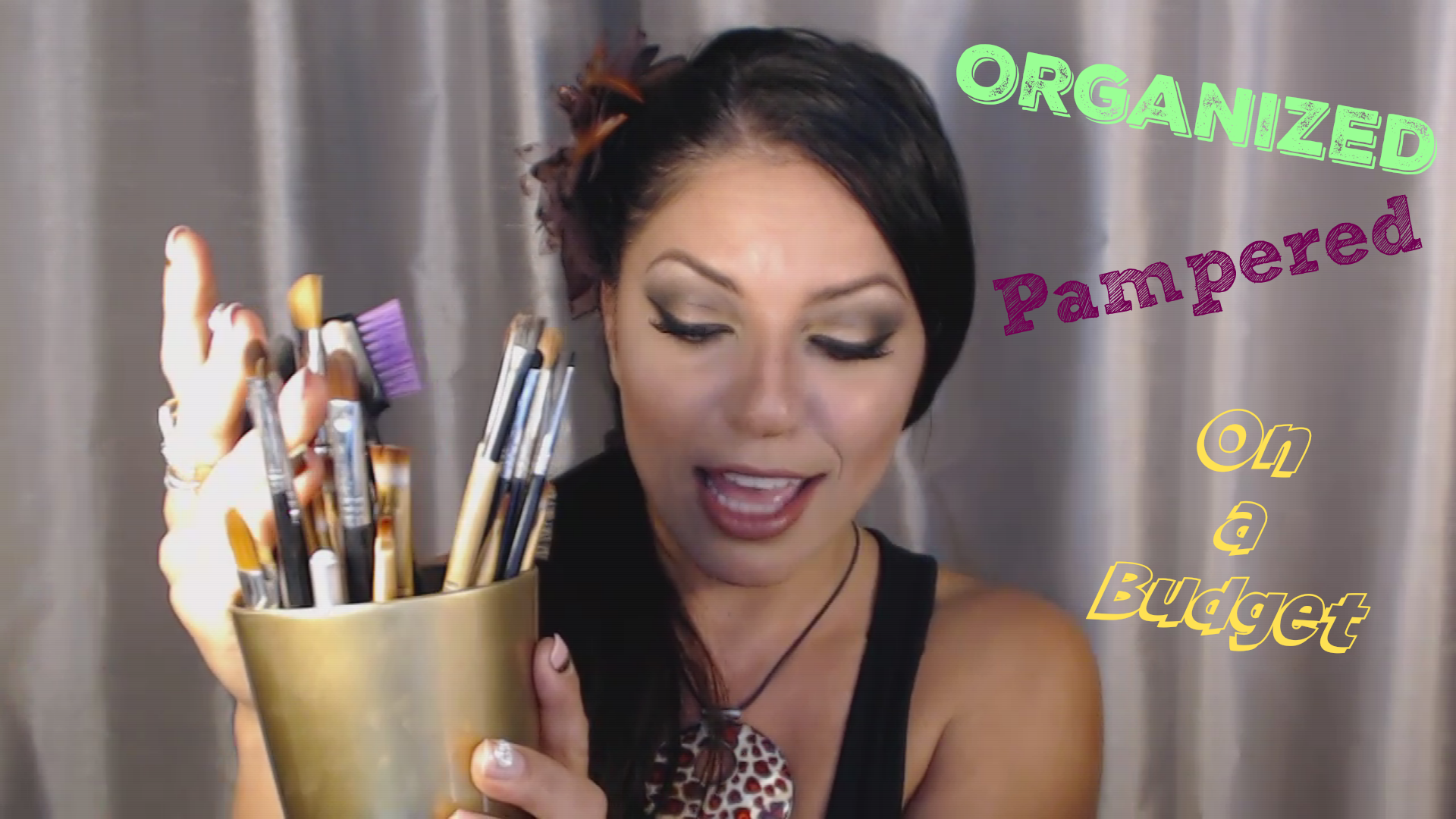 How to Get Pampered and Organized on a Budget
Hey Beautiful!
Do you like getting organized?
Do you like getting what you want at next to no cost or better yet FREE  all the while you pamper yourself?
Meeeee toooo!!!!
Like most girls – I LOVE to shop!!!! ….but let's get real – just like most Mamas I am on a budget and I must be smart with my money.
I love to pamper myself, stay organized and saving money.
Who says we can't have it all?!?!
Why not, get organized while on a budget and pamper yourself at the same time?
Here is a fun video where I share my tips on getting organized on a budget while pampering your inner Goddess!
Hope this video inspires you to look at shopping differently and get creative with re-purposing items you might already have.
Don't forget to rate and comment below the video and let me know how you like this DIY Episode.
Subscribe to my channel so you can gain access to more tutorials like this one. 😉
PRODUCTS:
Essential Elements Candle Lite Company in Scent – Lavender & Cedarwood.
This candle not only smells soooooo A-mazing, it's also clean burning.  The wax is so creamy and melts beautifully. Which makes cleaning to re-purpose it a breeze!
If you plan on spray painting it like you see in this video, I recommend you spray paint the inside only.  It gives it a beautiful finish.
I used a canned spray paint by KRYLON – Shimmer Gold Metallic from Michaels.
I LOVE the shape of these glasses. They are so stylish.
How to Use it:                                      
You can use it to organize your bathroom for your Q-tips, Tooth Brushes, Combs, Makeup Brushes, Band-Aids, Hair ties, Bobby pins, Lip Liners, Eye Liners, Face lotions, Office supplies like Pens, Markers, Paper clips…just to name a few.
You can even use it to start an indoor gardening.
Possibilities are endless!
Now, I would love to hear from you.  What is your secret to staying organized and on a budget?
Important: please share your thoughts and ideas directly in the comments below.
Thank you in advance for reading, commenting and sharing.  You help my mission to create "Sisterhood for Mommies" come to life!
Share the knowledge…Share the love…
XOXO,