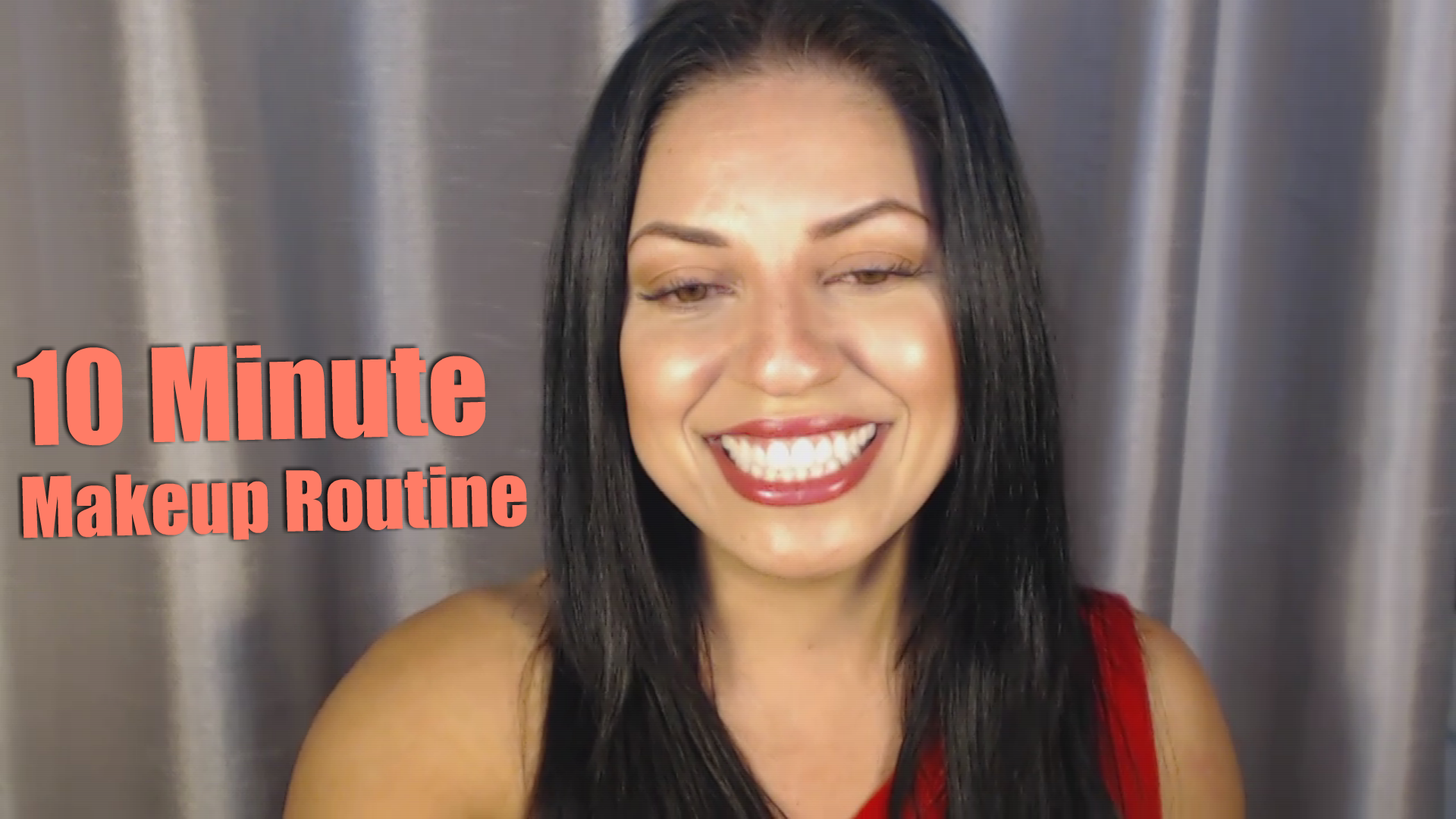 10 Minute Makeup Routine
Can you relate to running behind schedule  and simply not have enough time for your makeup?
I feel you girlfriend!!!
This 10 minute makeup routine will get you out the door fast all the while having you look fabulous and presentable in no time!
From crazy morning chaos of school drop offs to running late to a meeting….we all have those days we just don't have enough time to get ready before heading out the door.
Despite of running late  or not having enough time  for a makeup routine – at the end of the day we all want to look presentable.
I've been getting ton of requests for a quick 10 minute Makeup Routine that is fast and easy.
I am super excited to share with you my personal go-to regimen for a quick 10 minute makeup routine.
I hope you try this fast routine with me.
Don't forget to rate and comment below the video and let me know how you like this tutorial.
PRODUCTS used in this video are:
Missha Perfect Cover B.B Cream SPF 42PA +++ No. 27
MAC Blunt Contouring Powder
MAC brush No. 100
MAC blending brush No. 217
Sugar Tropic Tan Bronzer & Shimmer Duo
Sigma Brush E30
NARS Radiant Creamy Concealer Medium 1 in Color Custard
Mascara L'oreal Voluminous Superstar in Black
Milani Lipstick No. 17 Plumrose
Now, I would love to hear from you. What does your  go-to 10 minute makeup routine look like?  Do you have a favorite product you use that saves you ton of time?
Important: please share your thoughts and ideas directly in the comments below. – I will personally read all the comments and suggestions.
Thank you in advance for reading, commenting and sharing.
You help my mission to create "Sisterhood for Mommies" come to life!
Share the knowledge…Share the love…
XOXO,